SHOW AND TELL TIME FOR THE SAINTS
BY: REV JAMES M. WESLEY JR
REV 12:11
And they overcame him by the blood of the Lamb, and by the word of their testimony; and they loved not their lives unto the death.
REV 6:9
And when he had opened the fifth seal, I saw under the altar the souls of them that were slain for the word of God, and for the testimony which they held:
10
And they cried with a loud voice, saying, How long, O Lord, holy and true, dost thou not judge and avenge our blood on them that dwell on the earth?
11
And white robes were given unto every one of them; and it was said unto them, that they should rest yet for a little season, until their fellow-servants also and their brethren, that should be killed as they were, should be fulfilled
REV 20:
4
And I saw thrones, and they sat upon them, and judgment was given unto them: and I saw the souls of them that were beheaded for the witness of Jesus, and for the word of God, and which had not worshiped the beast, neither his image, neither had received his mark upon their foreheads, or in their hands; and they lived and reigned with Christ a thousand years.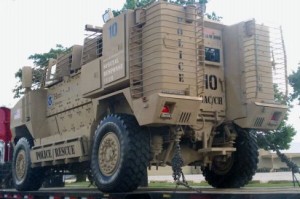 http://thecommonsenseshow.com/2013/06/29/why-does-the-government-need-guillotines/
CLICK THE ABOVE LINK
This goes along with my last post concerning the "DESENSITIZING OF OUR MILITARY"...I DON'T NEED TO SAY MUCH HERE THAT IV'E NOT ALREADY SAID PREVIOUSLY...JUST TAKE NOTE OF THE ATTACHED LINK READ,BELIEVE AND PASS IT ON. S E L A H