Army Special Operations Command Pushes Back Against Alarmist Claims About Upcoming Exercise - Martial Law
Published by Dr. Jake Baker Sunday, March 22, 2015 3:16:00 PM
Category: Obama Regime
Tagged Under: Army, Special Operations, Alarmist Claims, Martial Law, Jade Helm 15,Conspiracy
By: John Harper
WASHINGTON — U.S. Army Special Operations Command is pushing back against alarmist claims that an upcoming U.S. military exercise is a preparation for imposing martial law or subduing right-leaning groups and individuals.
Conspiracy theories about the exercise, known as JADE HELM 15, appeared online this week. Some commentators railing against the event referred to an online slide show allegedly created by USASOC, which outlined a special operations exercise slated to take place across multiple states, outside the confines of U.S. military bases. In the slide show, a map of the southwest region of the United States labels Texas and other territory as "hostile" or "insurgent pocket." The document also refers to coordination with law enforcement agencies.
Ed Note: I wonder why people are suspecious of this government. Could it be IRS attacking patriots, BATF harassing patriots, Obama using NSA to spy on all of us, trying steal our guns and ammo, giving guns to terrorists on our border, and in Libya and Syria, while allowing Iran to develop nuclear weapons. Or maybe its ObamaCare that has left more people uninsured than were uninsured before the program took effect. Could be that our premiums doubled and that ObamaCare has death panels. Perhaps it the fact that the Cabal of Obama, McConnell, Boehner and Priebus have funded the "unconstitutional legalization" of twenty to forty million Mexicans which will before it is done, cost America five to seven trillion dollars to absorb. And that's just to name a few.
Officials at USASOCM were not able to immediately verify the authenticity of the slide show because their computer firewalls prevented them from accessing the websites where the document appeared.
Ed Note: Are you kidding me? They couldn't go to a website because of their firewall. General try Starbucks - free WiFI. This is the brain trust charged with the protection of our country. Dear God please save us from these idiots.
Army Lt. Col. Mark Lastoria, a USASOC spokesman, confirmed that there is an upcoming exercise called Jade Helm 15 which is scheduled to take place this summer at locations in Texas, Arizona, New Mexico, Utah, Colorado, California and Nevada. But he denied the event is preparation for some sort of military takeover.
"That notion was proposed by a few individuals who are unfamiliar with how and why USASOC conducts training exercises," he said in an email. "This exercise is routine training to maintain a high level of readiness for Army Special Operations Forces because they must be ready to support potential missions anywhere in the world on a moment's notice."
He said the only thing unique about this particular exercise, which is slated to take place between July 15 and Sept. 15, is "the use of new challenging terrain" which was chosen because it is similar to conditions special operations forces operate in overseas.
Ed Note: Wait a minute most of our operations are in the Middle East or Africa how does an American city look like a city in any of those places. This is absurd. Texas cities look like cities in Iran, Iraq, Yemen. Seems his explanation s made me more not less suspicious. Why does one need to practice taking over several states. And Why the Name "Jade Helm 15" Jade is Green - like the flag of Islam, Helm is the steering area and 15 is for the year most likely. But they comfort us by telling us that this is not an exercise or training for martial law. Let me ask you. If you were about to pull off a coup would you tell anyone that this was a coup or would you say that thee excise was just training not to worry?
Lastoria said coordination with local law enforcement is necessary for safety reasons because some of the training will take place outside of military bases where civilian agencies have jurisdiction.
He said his office has been receiving a lot of calls from people who heard about the exercise and are concerned about "the nature of the training objectives."
If You'd like to see the "Info Wars" Version of this operation it can be found here: InfoWars
Read More: Stars and Stripes
More Must Read Stories
Obama's New Frontier In Immigration 'Reform' - Global Agreement Rewrites Laws, Erases All Borders - U.S. Disappears
Obama 'Empowering The Rise of Jihadist Forces' - 'If This Battle's Going To Be Won ... Its' Going To Be Won At The Grassroots'
Iran Supreme Leader's Rep: "We Will Not Rest Until We Have Raised the Banner of Islam over the White House"
Chuck Todd: White House Officials Pushing for UN Acceptance Of Palestine
Graham: I'll Cut Funds To UN If Obama Bypasses Congress On Iran Sanctions
COMMENT:James Wesley Jr
Now we come to the point of HOW MANY SPEC-FORCES/SEALS...STILL ADHERE TO THEIR OATH....How many LOCAL SHERIFF DEPARTMENTS ARE WILLING TO TURN THE TABLES AND UTILIZE THEIR NEW VEHICLES TO PROTECT INSTEAD OF "INVADE"....IF THIS FORCE STRUCTURE IS "SECRETLY" BEING POSITIONED FOR THE WORSE POSSIBLE SCENARIO....HOW MANY "QUITE PATRIOTS" will BLEED FOR US.....IF YOU ARE PART OF THIS OPERATION SEARCH YOUR HEART...LOOK AT OBAMA...IF YOU JUST ROTATED BACK FROM AFGHANISTAN...LOOK WHAT HE HAS DONE. Patriotism is a powerful force when acted upon....from INSIDE THE OPERATION. Now that is the Hopeful prospective...now lets ask ourselves where are the thousand of OBAMA CORPS GRADUATES???? YOU KNOW THE "HITLER YOUTH".....HAVEN'T HEARD A LOT ABOUT THEM. HAVE THEY BEEN INCORPORATED INTO THE FORCE???? IF SO LORD HELP US... SELAH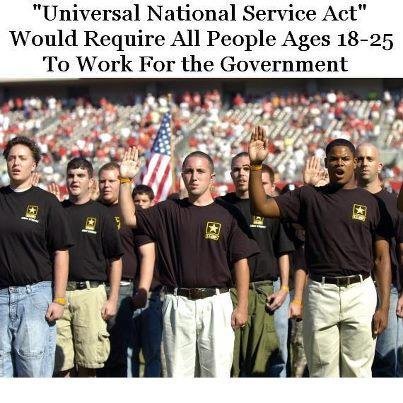 Thomas Robert Lacovara-Stewart
Thomas Robert Lacovara-Stewart
The recent comment made by a (RET.) Army Captain claiming the Army exercise document is a hoax....? We called the Army....they refused to denounce the report......END OF STORY ! - - Thank you - that is all.

This is the THUMBNAIL I created which was several SCREENSHOTS of the document and pasted into one picture.....the actual document shows NO SIGNS of being altered in photoshop.......so.......unless or until the Army is willing just to say...naaaaa it's a hoax....people who love the military can be blinded by the obvious.....IT HAS BEEN PURGED and for quite a few years now LITMUS tests issued as to test the resolve of American soldiers to see if they would fire on American Citizens...... and I am quite sure the Captain knows about it.......Please ask me before posting emotionally based, or deliberate disinformation if you are not willing to call the Army as we did and ask them. Which we did......they acted disgraceful and dishonorably......they told us that we first had to be VERIFIED.....before they could speak to us......we explained we are American Citizens.......we have the right to know........if it is false they could have laughed it off and said so...........so why didn't they ?

VERIFY THE INFORMATION.....someones emotionally based OPINION who is obviously emotionally compromised with the pride and love of country that allowed him to serve under one RINO but to leave under Clinton's watch only proves that he is not politically aware that there is really not much of a difference but Party Flavor which has fed this Military Industrial Complex for YEARS.......Pete Santilli is a marine, I am a former FireFighter....we love what used to be our country.....but NOT the CORPORATE EMPIRE that our US MILITARY ENABLED and has FOR DECADES........we have some that work with and cooperate FULLY with the United nations......this in and of itself should be considered to be treason as we KNOW that the UN is fully a Communist infected organization attempting to over throw our system of checks and balances and is implementing Agenda 21 right here at home..........I will not be swayed by someone who may have a huge heart and PRIDE....but it helped him and many others ....this sense of American exceptionalism and we could do not wrong attitude that has allowed the US Army to spray neighborhoods in Chicago with radioactive spray to do live human testing.......swo give me a break with the Be loyal to the Knights of Malta Military Generals mentality.